Save up to $3,000 when you close a loan or murabaha with CEDS Finance through February 2023!
The beginning of the year is the perfect time to invest in your business! And, CEDS Finance wants to help that investment go even further.
Thanks to a grant from the Office of Economic Development and International Trade (OEDIT) through the Colorado Startup Loan Fund, CEDS Finance will cover the closing costs for all small business loan/murabaha applications completed before the end of February 2023.*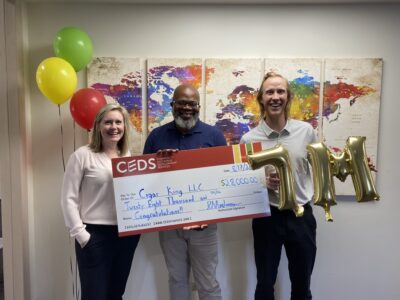 How it works:
Usually, CEDS Finance charges 3% of the total loan amount as a closing or origination fee. Through February 2023, CEDS Finance will waive that fee, saving small business owners up to $3,000.
To start the process, small business owners should first submit an online inquiry form. One of our staff will then reach out to schedule an Intake Meeting to learn more about the business, confirm eligibility, and determine if the business is ready to move forward with a formal loan application.
If deemed ready to move forward with an application, the small business owner will be assigned an investment officer to work with on their application (see below for more information on preparing your application). Once the application is complete, the investment officer will use character-based underwriting practices to underwrite the loan or murabaha.
Eligibility Criteria:
To be eligible for this promotion, the business must be approved for a loan or murabaha through CEDS Finance's normal process of character-based underwriting and provide the necessary collateral and owner's equity for the financial product they are applying for. You can learn more about our financial products here.
Small business owners must also fit the following criteria:
Small business address must be located in the Denver metro area. CEDS Finance supports businesses in the following counties: Adams, Arapahoe, Boulder, Broomfield, Denver, Douglas, and Jefferson
Must be a for-profit business
Business must have less than 25 employees
No minimum required credit score
Business must be registered and in good standing with the Colorado Secretary of State
Business can be a startup or expansion
CEDS Finance cannot invest in businesses in the following sectors

Nonprofits
Gambling
Lobbying or political activities
Federally illegal businesses
Religion
Guns
Adult entertainment
Money services
Exclusive membership organizations
Speculative businesses

Must not be in an active default or had a bankruptcy in the last nine (9) months
This program is open to small business owners new to CEDS Finance, current CEDS Finance clients (that are in good standing), and former CEDS Finance clients that successfully paid off their last loan or murabaha that are applying for a new loan.
To learn more, please email us at info@cedsfinance.org or call 303-569-8165. You can also submit an online inquiry and one of our staff will follow up with you to discuss your business needs soon.
*exact timing of program may vary due to availability of grant funds and at the discretion of CEDS Finance staff. 
How to prepare your application
Set yourself up for success by compiling all the documents you will need for your loan or murabaha application. Our investment officers can help you through this process, but you can speedup you application process by coming prepared.
The first step is to fill out our online inquiry form. Once that is submitted, one of our staff will reach out to you to schedule an intake meeting to learn more about your business and to find out if CEDS Finance is right for your business. If it is a good fit, you will be moved into the application process.
What do you need to provide through the application process? For CEDS Finance, we have different requirements for each of our financial products. As the size of the loan increases, so does the required paperwork. Take a look below and let us know if you have any questions!
Requirements for Spark (up to $5,000):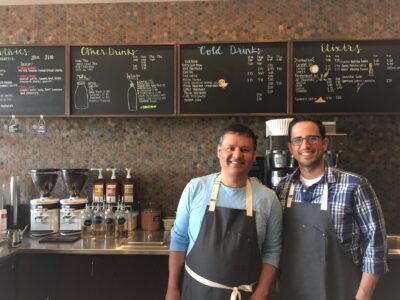 Fill out our Loan Application (provided to you by an investment officer after inquiry)
Two forms of government issue ID
Colorado Secretary of State Certificate of Good Standing
Three months of personal bank account statements (most recent)
Two years of personal tax returns
Requirements for Elevate, Catalyst, and Amplify (up to $100,000):
All Spark requirements, plus:
Three months of business bank statements (most recent) OR three months of accounting statements (most recent)
Financial projections
Business plan
Marketing plan (optional)
Business lease or rental agreement (if leasing)
Licenses, permits, or certifications (if required)
Our investment officers and business consulting officers can help you compile these documents, so if you don't have these ready, it is ok! You can still apply and we can help you get these documents together throughout the application process.
If you have any questions about the program before inquiring, please email info@cedsfinance.org or call 303-569-8165.